About "Buy 2 Get 1 Free"?

1. Firstly, you need to add 3 items to cart if you want to get "Buy 2 get 1 free". If you just added 2 items in your order, please understand that the 3rd will not be free(You may contact us for the 3rd item for free, but you have to pay the shipping fee for the 3rd item if you didn't follow the rule " Add 3 items to your cart". 
2. Secondly, "Buy 2 get 1 free" is an automatic discount code that'll be applied to your order, and in our store, one order can only use one discount. So when you add more than 3 items, the only discount would be "Buy 2 get 1 free", Other Code will not work.
The IPX7 Wireless Earbuds:The world's most advanced true wireless earbuds U designed with superior Hi-Fi sound and ultra-long playtime.
【
Bluetooth 5.0
Wireless Earbuds】
TWS Wireless Headset 
Touch Control
 Wireless Bluetooth Headphones 
4000mAh
 Charging Capacity 
Digital. It can be connected up to a distance of 300 meters or 985 feet (4 times last version).

 
Supports
 Bluetooth with 
all devices
 (iPhone / Android / PC / Tablet, etc.).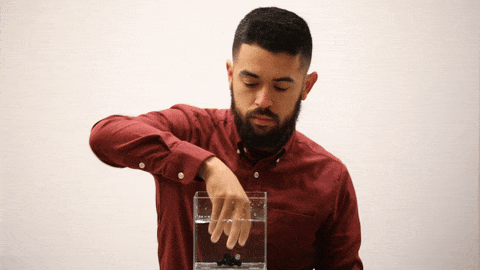 【3500mAH Charging Case】
4000mAH large capacity charge storage integrated housing can repeatedly 
charge the headset 42 times
. It also enables the charging of smartphones
, IQOS, etc.
 as a mobile battery to avoid battery drain when going out or traveling.
【

 Professional

 

Wireless Waterproof Earbuds】
designed with superior 
Hi-Fi sound
 and ultra-long playtime. It's your perfect workout companion with a secure fit and an 
IPX-7 waterproof
rating. Designed by audio's finest award-winning engineers, the waterproof wireless headphones brings 
next-generation technology
 to today's active listener.
【Intuitive touch sensor, just tap to activate】
【3D stereo sound effect】
Hi-Fi
 for high sound quality:
CVC 8.0
noise reduction technology, support for 
S
BC / AAC audio
.

 
Clear enough to feel the sound, effectively remove the noise during the call and the surrounding noise, and achieve a comfortable call.
【Freed from the hassle of cables】
we can enjoy comfortably in a variety of everyday situations, such as sports, driving, walking, watching DVDs and conference calls.
【Never-Drop】 Ergonomic and never-drop design. Ultra light-weight with silicone earbuds guarantees comfortable wearing for a long time.
✅1st Wireless Charging Earbuds 
✅ Over 360-hour Battery Life 
✅ Superior Sound Quality
✅ IPX-7 Waterproof 
✅ Powered by aptX
✅ Ergonomic Design 
✅ Low Latency Bluetooth 5.0
✅ Intuitive Touch Sensor
✅Charging Capacity Digital Display Power
✅ Charging power for your smartphone(As your mobile phone charging bin)
【Features a customized driver made with graphen】
a highly conductive, flexible, and strong material consisting of latticed carbon atoms bonded in a hexagonal pattern. This advanced material allows producing mids and highs that are
rich in detail and perfectly balanced with the bass tones

.

【Auto Matching. Binaural Call】
Volume Adjustable
 Automatically activates the power ON/OFF and the setting between the pairing setting mode and the terminal by putting in and taking out from the charging. The second time, it will
 automatically connect
 to the device.
【Voice AI Control (for Siri, Google, Microsoft Voice AI) 】There is no problem with one ear, and both ears are used as left and right separate Bluetooth headsets. The one-touch design allows for one-handed operation for versatile operation, and you can also control "Siri compatible".
Q&A
---
Question 1: Can I use only one side of the earbuds at a time? I want to use it when I am in the office.
Answer 1: Yes, those 2 earbuds can be used separately.
Question 2: It says fully charged 48 times. Does that mean you can only charge these 48 times? And then you can no longer charge them
Answer 2: You charge the Rechargeable box which can charge the Earbuds 48 times before needing to recharge the box again.
Question 3: Does this work with Android phones like Samsung?
Answer 3: The wireless earbuds can be paired with any Bluetooth enabled devices. Some of the compatible devices are iPhone, Samsung, iPad and etc.
Question 4: Is this site legit?
Answer 4: Your payment is protected by Paypal or credit card. If you are dissatisfied, you can refund or return within 180 days.
Satisfaction Guarantee